Hallo und willkommen auf meinem Blog und der neuen Challenge des Global Design Projektes. Hab Spaß, schau Dich um, und vielleicht nimmst Du ja ein ein paar Inspirationen mit.
Hello,  and welcome on my blog to the new challenge of the Global Design Project. Have fun, look around and I hope you ´ll take some inspiration.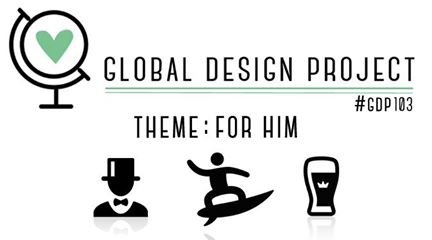 Karten für Männer sind bekanntlich ein schwieriges Thema.. da sind Blumen und Schnörkel oft fehl am Platz oder nicht erwünscht. Bei meinen Streifzügen bei Pinterest, stiess ich auf ein Projekt von Carolyn King,  welches mir sehr gut gefallen hat und perfekt zu diesem Thema passt.
Cards for men are, as is well known, a difficult topic .. there are flowers and frills often out of place or not desired. When I went to Pinterest, I found a project by Carolyn King, which I liked very much and fits perfectly on this topic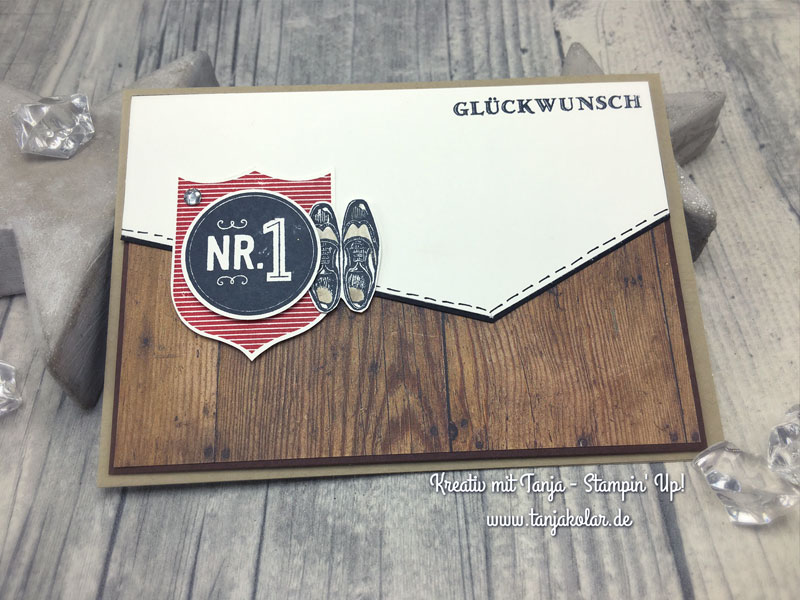 Du suchst noch nach einem Workshop, bei dem Du Dich kreativ austoben kannst? Ein Workshop, wo Dir ganz viele Ideen geboten rund um Weihnachten geboten werden? Dann melde Dich doch für unseren großen Workshop am 15.10. noch an. Es sind nur noch 6 Plätze für den 15.10.17 frei (Sonntag). Reserviere Dir jetzt noch Deinen Platz. Alle wichtigen Eckdaten findest Du auf diesem Flyer:
You are looking for a workshop in which you can be creative? A workshop where you will be offered lots of ideas for Christmas? Then please register for big large workshop on 15.10. still on. There are only 6 seats left for the 15.10.17 (Sunday). Reserve your place now. You can find all important facts on this flyer: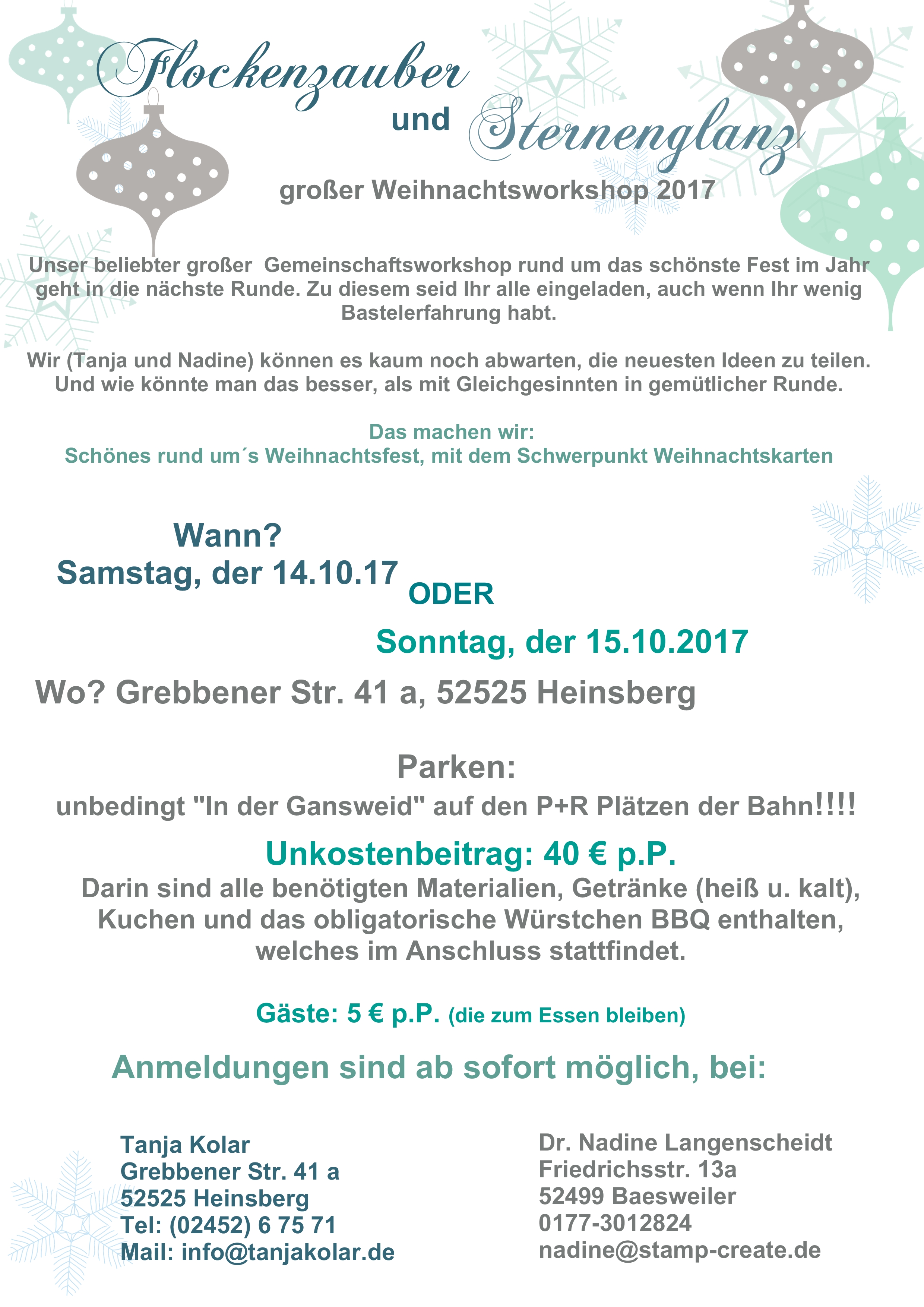 Nun wünsche ich Dir viel Spaß bei den anderen Mädels und Jungs vom Team und hüpfe rüber zum Hauptblog.  Ich bin mir sehr sicher, daß die anderen auch wieder wunderschöne Projekte gestaltet haben. Und dann ran an die Stempel und überrasche uns mit Deinem tollen Projekt. Dieses fügst Du auf dem Hauptblog unter dem aktuellen Beitrag via Linkytool ein.
Now, have fun by visiting the other girls and boys of our team, and hop on to our Mainblog. I am sure, they will have a lot of awesome ideas. Now grab your stamps and suprise us, with your amazing project. You can add it on our mainblog .. scroll above the actually post and add via Linky Tool.
Liebe Grüße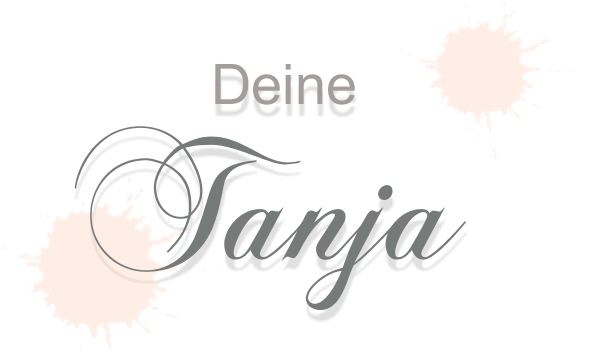 https://www.tanjakolar.de/wp-content/uploads/2017/09/Maenner-Karte-3.jpg
600
800
Tanja Kolar
https://www.tanjakolar.de/wp-content/uploads/2018/05/Neues-Blog-Logo-650x253.jpg
Tanja Kolar
2017-09-04 12:00:45
2017-09-07 22:24:07
Global Design Project... Oh Mann o Mann!