Welcome on my blog.  Here we give you a special folded card and you can create it very easy. For that, we the team, will give you a lot of ideas, and a lot of different style versions.   Hope you will enjoy us every month (each 2nd Friday of the month). For more translation, please use the translator on the left side bar.
Willkommen auf meinem Blog. Wir werden Dir 1x im Monat (jeden 2. Freitag im Monat) eine spezielle Kartenform zeigen, wir werden Dir eine meine Ideen dazu geben und Du wirst eine Menge verschiedener Stil Variationne sehen.
Wenn Du von Monica kommst, hast Du sicherlich schon eine tolle Karte gesehen.
Unsere heutige Faltkarte ist die Gate-Fold-Card (Karte). Eine Kartenform, die ich seit Jahren immer wieder gerne verwenden.
Da ich vorgestern ein Video zum Aquarellieren gemacht habe, lag dieses schöne Streifchen Papier hier noch rum und paßte hervorragend zu meiner Idee: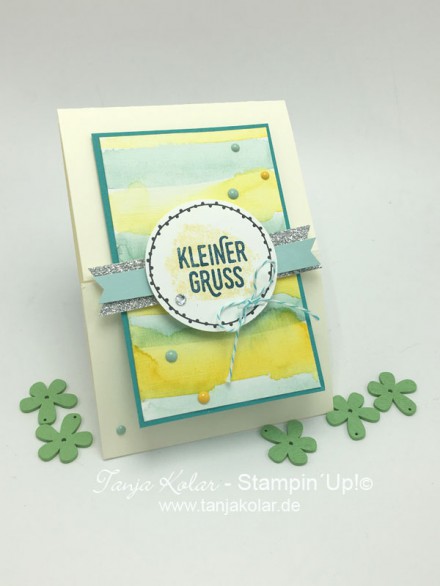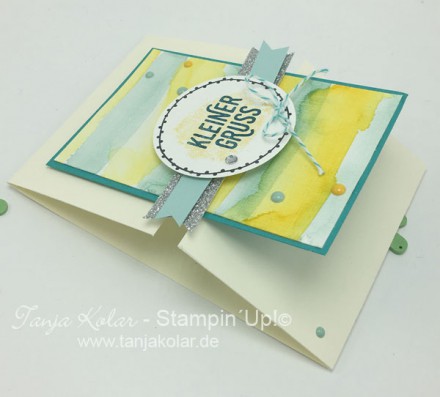 Und nun husch weiter zu:Delphine Lorelli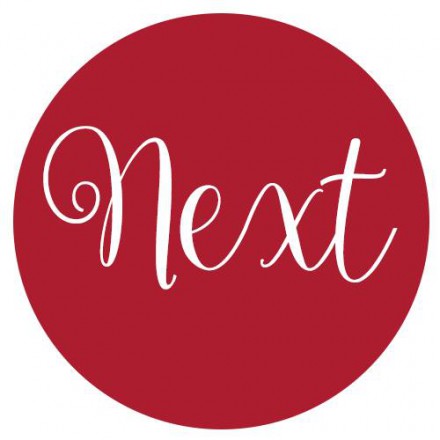 _-Monica Gale_
–Tanja Kolar_ (hier bist Du gerade)
LG Deine Tanja
https://www.tanjakolar.de/wp-content/uploads/2018/05/Neues-Blog-Logo-650x253.jpg
0
0
admin
https://www.tanjakolar.de/wp-content/uploads/2018/05/Neues-Blog-Logo-650x253.jpg
admin
2016-03-11 14:00:51
2016-03-14 11:58:52
Fancy Fold Blog Hop... Gate Fold Card